Category: Professionals/Opera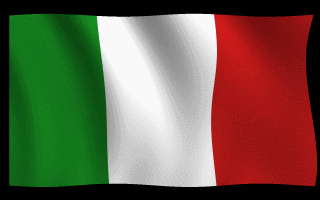 Raffaele Pierno
Opera - Norma by Vincenzo Bellini
Aria - Meco all'altar di Venere
Pianist - Leanne Warne
RAFFAELE PIERNO -ITALIAN TENOR
BORN: Napoli, Italy 1975. Dual Citizenship of Italy and Australia (Aust. Citizen 2009)
​
BACKGROUND: Graduate of the Conservatorium Domenico Cimarosa in Avellino, Southern
Italy. Graduated with a Diploma di Canto in 1998. Performed extensively across Italy including
concerts of traditional Neapolitan songs for the Mayor and Cardinal of Napoli in il Duomo di
Napoli. Tribute Concert in Napoli to "Enrico Caruso" 1995, "Messa di Gloria of Mascagni" with
Lucia Tramontano (official accompanist at Teatro San Carlo)
Trained under Italian voice coach, Maestro Antonio Finizio, Baritone – Royal Theatre San Carlo
Naples, Italy (friend of Mario del Monaco - Tenore). I was taught the disciplines of "Bel Canto"
(Veccia Schuola Italiana) such as well known singers; Beniamino Gigli, Franco Corelli and Enrico
Caruso, Legendary Tenore. There is more on my website – raffaelepierno.com
​
REPERTOIRE: Tosca, Lucia di Lammermoor, Rigoletto, Cavalleria Rusticana, Pagliacci
All Neapolitan songs (as my heritage) and most Tenor Opera Aria highlights and Duets with
(Baritone and Soprano)
I have had the privilege of performing under more than 9 Orchestral Conductors globally.
Toured Australasia in 2002, and moved to Australia in 2004. Performed at Italian Festivals and
Corporate and Government functions including Captain Cook Cruises, Sheraton on the Park,
Hilton Hotels, Hunter Valley Wineries, Le Montage, Operas in the Park, Abruzzi Club Sydney
and Brisbane, fundraising for Asian Victims of 2005 Tsunami, Tuscan Association of Qld &
Northern Territories as well as performing for Australian President of the European Council at
Parliament House on several occasions.

Australia
2006 - I created and developed the choir at Parramatta Marist Boys High School Sydney,
auditioning, training and conducting live performances. A recorded CD was made and used as
a promotional tool for the school to fundraise for the Sydney Childrens' Hospital
2006 - performed solo role "The Duke" in "Rigoletto" and "Carmen" Operas with the Sydney
Opera Company December 2006. Performed solo at Sydney Town Hall with the Chinese Hunan
Provincial Symphony Orchestra. A duet was also performed with Chinese Soprano Mei Ma
2007 - Performed for Opera Queensland in "Nabucco"
August to November 2008 – Opera Queensland "Turandot".
May 2008 performed to full house at Sydney Olympic Park for St Marcellin Day
2008 – Various concerts and private performances around Australia
January 2009 - performed Solo at a Conference for a worldwide Health Organisation (Herbalife)
Gold Coast, Australia.
January 2009 - performed Solo at Australia Day Citizenship Ceremony in Queensland Australia
for Lord Mayor of Brisbane.
January 2009 - Performed as part of The Three Tenors in "Pavarotti Viva" with Vavachi
Entertainment Australia
March 2009 – 'Opera on Kings' in the Park, Caloundra with Choral and Orchestra – as Three
Tenors Australia, Vavachi Entertainment Australia
April 2009 – Opera in the Park, Salts Resort, as Three Tenors Australia, Vavachi Entertainment
May 2009 - Italian Week Brisbane - performed Solo and Duet Tribute to Puccini's 150 th
Celebrations (sponsored by the Tuscan Association)
May 2009 - performed in The Three Tenors, Queen Street Mall for Italian Week celebrations
May 2009 - Solo Charity Performance for the Lord Mayor of Brisbane's Multicultural Awards
Event supported and sponsored by 4MBS Classical Radio Station 103.7fm (live radio
performance)
May 2009 - Performed Solo for the European Day at Parliament House Brisbane with 29
countries represented along with Government, Consul and Ambassadors represented
September 2009 – Solo performance for AWAAL – Linguistic (Australian Conference Opening
Ceremony, Univ. of Qld at the Qld State Library

2010 – Festivals and private commitments throughout the year. Valentine's Day, Easter,
Mother's Day Concert, Christmas and New Years Celebrations
2011 - performed at Palazzo Versace, Gold Coast Australia with World Musician and Dramatic
Baritone, Maestro John Davies (Hollywood Studios – L.A. USA) for Dr Hahn Tran, World
Medical Conference for Australasian Hernia Society.
October 2011 - performed live Solo for World International Herbalife (76 countries) audiences
from China, Japan, Korea and Malaysia
November 2011 – Shanghai, China, Offered contract to perform Christmas Eve and New Year's
Eve at Shanghai Performing Arts Centre with full Orchestra (schedule too busy to accept)
October 2012 – Performed as Special Opening Guest at the Gala Dinner Ball 'La Pasion del
Flamenco – Masterpieces from the Prado' celebrating the World Tour of the Prado Exhibition.
Brisbane Art Gallery Museum Dinner, Qld. (Guest World Famous Flamenco Dancer, Maestro
Antonio Vargas)
December 2012 – Performed at the European Council of Australia Christmas Function
December 2012 – Private New Year's Eve function, Gold Coast Australia
February 2013 – Valentine's Day Show, Brisbane
2013 – Various Multicultural Festivals and private functions
April 2013 - participated in 5 day Master Class, Accademia dell Voce Del Piemonte in Torino,
Italy with Alessandro Corbelli, Baritone
April to July 2013 – Toured Italy, performed in Napoli, Bari, Bologna, Florenze, Torino, Milano
4 th December 2013 – Private Luncheon for His Excellency, Mr Pierfrancesco Zazo, Italian
Ambassador to Australia
December 2013 - Performed Solo Show with Australian Pianist, Glenn Amer at my world
renowned friend and Contemporary Artist, Charles Billich at the Gallery The Rocks, Sydney
December 2013 - Charity Performance for the 'English Speaking Union (Brisbane), Australia'
Patroned by HRH Prince Phillip, Duke of Edinburgh
December 2013 – Portrait sitting for World renown Contemporary Artist, Charles Billich
2014 - Collaborated with Leslie Martin-Nightingale – Soprano on shows over Qld, Brisbane,
Gold Coast, Sunshine Coast
2014 - Many Local Festivals, private and Government performances nationally
Raffaele Pierno - Tenor
July 2014 – Performed Show for Tuscan Association of Qld & Northern Territories for visiting
Dignitaries from Italy, held at the Brisbane Club
October 2014 – Performed with Orchestra for Qld Italian Gold Association Annual Grand Ball
Dinner, Hilton Brisbane
November 2014 - G20 function and photos session with European President – Herman Van
Rompuy, ACE (Australian Council for Europe) Government function at Newstead House
Brisbane, Qld (private family photo session with Herman Van Rompuy)
November 2014 – Queensland Cricket Club (with Leslie Martin-Nightingale – Soprano)
November 2014 – Co.As.It. Christmas Event – Performed Opera/Classical with Leslie Martin-
Nightingale – Soprano.
December 2014 - Penfold's Wines Australia, Christmas Performance (with Leslie Martin-
Nightingale- Soprano) Brisbane
December 2014 – Performed at the European Council of Australia Christmas function (Lord Leo
and Lady Mary Honoured guests), Brisbane
2014 – Several community shows and charity events throughout the year
January 2015 – Solo Album recording Brisbane
February 2015 – Charity Event 'Little Mater Miracles' Valentine's Ball – Brisbane Convention
Centre with Orchestra conducted by Maestro Robert Clark Creative – International)
March - May 2015, "Be My Love" Show – Mario Lanza Tribute (Leslie Martin-Nightingale /
Natasha Koch – Piano)
May 2015 – Be My Love Show on Mother's Day at Gold Coast Italian Club
July/August 2015 – Ingham Italian/Australian Festival with Leslie Martin-Nightingale – Soprano
September 2015 – Multicultural Festival, Zillmere with Leslie Martin-Nightingale / Natasha
Koch – Piano
September 2015 – Brisbane Multicultural Festival (Brisbane Valley Mall) with Leslie Martin-
Nightingale – Soprano
September 2015 – Duet Album recording with Leslie Martin-Nightingale, Soprano
October 2015 – Second Album recording – Sogna d'Italia with Leslie Martin-Nightingale and
Natasha Koch

October 2015 – Brisbane City Pops Orchestra, Schonell Theatre, St Lucia
November 2015 – Brisbane City Pops Orchestra, Kedron-Wavell Services Club, with Leslie
Martin-Nightingale
March 2016 – Gold Coast Italian Festival, Broadbeach, Gold Coast, Australia
Currently working with Brisbane City Pops orchestra for three shows – Oct, Nov, Dec 2016
May 2016 – "Sogno d'Italia" Show for the 2016 Brisbane Italian Week Opening Show with
Leslie Martin-Nightingale and Natasha Koch
June 2016 – CWA (Country Womens' Association) – Brisbane City Branch Launch – Charity Solo
performance
October 2016 – Brisbane City Pops Orchestra, Latin Magic concert – Schonell theatre
November 2016 – Brsbane City Pops Orchestra, Latin Magic concert – Kedron Wavell RSL
March 2017 – End of Polio Black tie Gala Dinner – Rotary – Charity Event
June 2017 – The Italian Chamber of Commerce – Annual Gala Dinner, A night in Italy
July 2017 – Convention and Exhibition Centre Concert
September 2017 – Rotary Annual Black tie Dinner - Hope Island - Charity Event
October 2017 – MDA Mosaic Festival – Brisbane City
December 2017 – Charles Billich Gallery – Christmas Concert
January 2018 – San Pellegrino Festa, Adelaide
March 2018 – Stanthorpe, Apple and Grape Festival
March 2018 – Rotary International Conference District 9640 - Charity Event
May 2018 – 20 th and 27 th Brisbane City Pops Orchestra – That's Amore Concert
June 2018 – Rotary Masquerade Gala Ball – Charity Event
September 2018 – 8 th and 9 th - Sogno D'Italia Concert – Rotary Charity Event
February 2019 – Italian Chamber of Commerce Event
March 2019 – Sogno D'Italia Concert - Kedron Wavell RSL Club
April 2019 - Greg Cooley Luncheon – Winery Brisbane

June 8 th 2019 – 30 th Anniversary Annual Gala Dinner, Italian Chamber of Commerce Brisbane
June 22th 2019 – Sogno D'Italia Concert – Nambour RSL Club
July 26 th 2019 – Passioni Vocali Show – Currumbin RSL Club
August 25 th 2019 – Be My Love Concert – Maroochy RSL Club
October 2019 – Passioni Vocali show – Bribie Island RSL Club
November 2019 – Passioni Vocali show – Hornets Sports Club
October 16 th 2020 – Annual Gala Dinner and Business Awards, ICCI Brisbane
Raffaele Pierno-Tenor
Opera - Andrea Chenier by Umberto Giordano
Aria - Un Di All'azzurro Spazio