Category:University/ Opera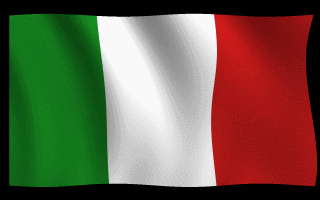 Ilaria Casai-Soprano
V.Bellini: I Capuleti e i Montecci : Eccomi in lieta vesta oh quante volte o quante
Ilaria Casai (soprano) was born in Pisa on 29/12/1994. She began studying opera singing in 2008 under the guidance of mezzo-soprano A. Guarducci and later under the guidance of maestro G. Polidori (bass) at the Higher Institute of Musical Studies P. Mascagni in Livorno. After graduating from classical high school, she obtained a degree in opera singing with full marks at the "P. Mascagni "of Livorno. Graduating student in opera singing at the "L. Cherubini "in Florence with the soprano M. Taddei.
She follows the second level master in opera singing at the "C. Pollini "of Padua (winner of a scholarship) with the masters B. De Simone, J. Pratt, L. Magiera, R. Zanellato, V. Scalera, M. Boemi and S. Sonnthag.
She has participated in the masterclasses and advanced courses of the masters F. Cedolins, A. Berti, H. De Ana, A. Corbelli, D. Meyer, L. De Lisi, R. Scandiuzzi, A. De Sanctis, AM Errico, A Fornari, D. Renzetti, M. Balderi, A. Tarabella, and was selected to participate as a solo soprano in the orchestral conducting masterclass held by Maestro D. Renzetti.
Ilaria follows master classes with the soprano M. Devia. She holds concerts as a solo soprano in chamber ensembles and with orchestra in Italy and abroad (Spain, Switzerland) and plays for prestigious associations, organizations and in important halls and festivals such as Associations Lucchesi in the world, Animando Musica, Il Serchio delle Muse, Mettiamoci all'Opera, St. Mark's Opera Florence, Accademia dei Riuniti, Villa Caruso, San Francesco Art Music and Entertainment, La Fenice, Momus, Tuscan Art and Music, Aggazzotti Cultural Lounge, G. Verdi di Carpi, Maggio Musicale Fiorentino Foundations, Verdi Theater in Pisa, Goldoni Theater in Livorno, Giglio Theater in Lucca, La Pergola Theater in Florence, Teatro del Popolo in Castelfiorentino, Persio Flacco Theater in Volterra, Verdi Theater in Padua and Teatro Sociale in Rovigo, Francigena International Arts Festival, Il 700 Musical in Lucca, Venice Effect, Versiliana Festival, Magnetic Opera Festival, Rossini all'Opera, Teatro del Maggio Musicale Fiorentino, Teatro Goldoni in Livorno, Teatro del Giglio di Lucca, Teatro della Pergola in Florence, Persio Flacco Theater in Volterra, Teatro degli Impavidi in Pomarance, Verdi Theater in Pisa, Astoria Theater in Fiorano Modenese, Villa Caruso (Lastra a Signa), Villa Bertelli (Forte Dei Marmi), Hall of the 500 of Palazzo Vecchio, the Versiliana Theater, the Auditorium of the Padua Conservatory, the Teatro del Popolo in Castelfiorentino, the Signorelli Theater in Cortona.
In June 2020 she participated as a solo voice in the Flashmob for the national reopening of theaters after the Covid-19 emergency organized by the Teatro Verdi in Pisa (artistic director S. Vizioli).
She obtained scholarships and was awarded in national and international competitions: scholarship "Italian Cultural Institute" of Barcelona for participation in the masterclass of soprano F. Cedolins, scholarship for participation in the master "A playful work "At the Conservatory of Padua, scholarship for the realization of the first act of Norma by V. Bellini at the Conservatory of Florence, National Competition" Omega Musica "in Florence, international competition for opera singers of Alcamo, finalist of the international competition" Arteincanto ".
As a soloist she collaborated with the Orchestra of the Teatro del Giglio in Lucca, Florence Symphonietta, with the Orchestra of the Mascagni Institute of Livorno, with the Orchestra of San Francesco of Pisa, with the Orchestra of the University of Pisa, with the united orchestras of the four Conservatories of Tuscany (Livorno, Florence, Lucca and Siena), with the Francigena Chamber Orchestra, with the Orchestra of the Liceo Musicale di Massa, with the Orchestra of the Cherubini Conservatory of Florence, with the Orchestra Fiorentina Ensemble , Orchestra of the Teatro Roma in Rome. It was directed by the Masters D. Renzetti, G. Del Vecchio A. Pinzauti, G. Mazzoli, R. Barrali, P. Ciardi, R. Rocca, L. Sbaffi. M. Fabbri, P. Biancalana, R. Isola. He has collaborated with the pianists G. Del Vecchio, A. Severi, U. Casalini, M. Balderi, E. Milazzo, L. Masoni, S. Teani, F. Fiorini, C. Manzoni, F. Cipolli, S. Galli, Fr Mariani, R. Barrali, A. Cognetta and with some singers of the national and international opera scene including: A. Berti, L. Bini, A. Fiore, G. Viviani, O. Dyka, S. Lacolla, G. Casciarri.
She sang as a solo soprano in the following compositions, operas and opera reductions: Britten's Te Deum, Britten's Chichester Psalms, Charpentier's Te Deum, Vivaldi's Gloria, Mozart's Requiem, Faurè's Requeim, Mozart's Litaniae Lauretanae, Stabat Mater by Pergolesi, Stabat Mater by Sivano Pieruccini, The Ceremony of Carols by Britten, Mass by Ciro Belloni (world premiere), The Marriage of Figaro (Susanna), Don Giovanni (Zerlina), the elixir of love (Giannetta), La Traviata (Annina), Gianni Schicchi (Ciesca and Lauretta),
Ilaria Casai,Soprano
G.Verdi: Rigoletto:Aria Caro nome from
Short Video Introduction and Message to the Martinovich Opera Couple and the Audience of the Competition