Category: Professional/Opera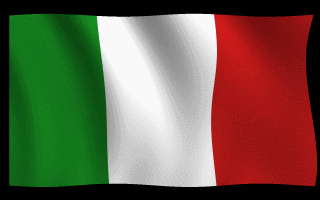 Giovanni Cervelli-Tenor
G.Verdi: La Forza del destino:O tu che in seno agli angeli
Born in Viareggio on February 22, 1966 from a young age he had a great passion for music and singing but as often happens, the work and the arrival of the family forced him to put his dream in a
drawer and it remained there for a long time ...
​
About eight years ago he had the opportunity to be heard by M ° Delfo Menicucci, holder of the singing chair at the G. Verdi Conservatory in Milan and from there his musical adventure starts.
After nine lessons, the debut with a first concert with some students of the G. Verdi conservatory in Milan.
In 2014 his first step towards "professionalism" by joining the choir of the
"Festival Pucciniano" as first tenor thus participating in several opera seasons
managing to have even small roles.

In 2015 he made his debut in the role of Manrico at the Sanremo Casino theater.

Also in 2015 he made his debut in the role of the Duke of Mantova again at the Sanremo casino theater.
The turning point comes when three years ago when he meets the great baritone Silvano Carroli who decides to help him in his musical journey.
In July 2017 the debut in the role of Cavaradossi in Tosca.
In December of the same year he participated in three episodes of a national television broadcast obtaining a great success with the public.
In 2018 he became part of the "Puccini and his Lucca festival" on a permanent basis, taking part in many concerts in Italy and abroad.
To date, there are more than a hundred solo concerts in the last two years.
In December 2018 he performed first in London and then later in the Goldener Saal of the Musikverein in Vienna
In April 2019 G. Verdi Requiem; debuted at the church of Santa Maria Novella in Florence
April 2019 another European concert ... this time in Amsterdam
December 2019 Cavaradossi again at the "Francesco Stabile" theater in Potenza
March 2020 trip to Seville for yet another concert with Puccini and his Lucca.
Giovanni Cervelli-tenor
G.Puccini: Tosca: aria di Mario E lucevan le stelle