Francesca Maionchi-Soprano
Category:Professional/Opera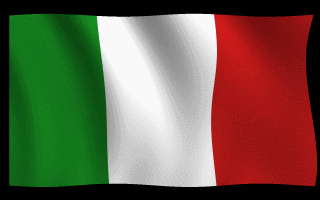 Francesca Maionchi-Soprano
G.Verdi: Otello: Ave Maria
FRANCESCA MAIONCHI, Opera Singer ,Born in Lucca (LU), Italy
Vocality: Soprano lirico
​
ARTISTIC TRAINING
• Graduated in opera singing at the P. Mascagni conservatory in Livorno under the supervision of Graziano Polidori with honor (110 e lode) on 15/02/2018
• Achieved the Master's degree in opera singing at the G. Frescobaldi conservatory in Ferrara under the supervision of Cinzia Forte with honor (110 e lode) on
30/06/2020
• Masterclass and high perfectioning classes with nationally and internationally famous Masters, among them: Perla Trivellini, Alida Berti, Graziano Polidori, Cinzia Forte, Jerzy Artysz, Marco Balderi, Augusto Fornari, Bruno Nicoli, Simone Tomei.

OPERA COMPETITONS AND PRIZES
• 01/04/2016 Won the 2nd prize "G. Masini" at the competition for opera singers "Riviera Etrusca" in Piombino (LI) • 03/06/2016 Won the competition for the scholarship "Cesare Chiti" at the P. Mascagni conservatory in
Livorno (LI)
• 01/11/2016 Was among the winners of the international competition OMEGA 2016 presided by the great baritono Rolando Panerai in Florence (FI)
• 23/08/2017 Won the 1st prize "Dino Formichini" for the best voice at "Open Opera 2017"
• 17/06/2018 Won the 1st prize (youth section) at the 4th international lyrical competition "Arturo Toscanini"
• 21/11/2019 Received the award "Làszlò Spezzaferri 2019 (XI edition)" in Verona (VR).

CONCERTS AND DEBUTED OPERAS
She participated in numerous lyrical and holy music concerts in numerous Italian and international cities

Opera or Concert Place Role
02/08/2020 Opening concert of "Mascagni Festival" Fortezza Nuova Livorno solo Soprano
23/02/2020 Concert "Le Arie da Salotto dei Grandi Operisti"Foyer Rossini" in Teatro Comunale Bologna Solo Soprano
12/01/2020 Concert in Andrea Bocelli's Tournee Riga Arena Solo Soprano
10/01/2020 Concert in Andrea Bocelli's Tournee Zalgirio Arena in Kaunas Solo Soprano
01/01/2020 New Year's Concert Teatri Goldoni Livorno Solo Soprano
​
Opera or Concert Place Role
12/10/2019 W. A. Mozart's Requiem KV 626 San Martino Cathedral in Lucca Solo Soprano
05/10/2019 W.A. Mozart's Opera "Le Nozze di Figaro" Teatro Duse in Bologna Contessa di Almaviva
12-14/04/2019 W.A. Mozart's Missa in C "Kronungsmesse"KV 317 Salsomaggiore, Parma, Brescia with orchestra "I Musici di Parma" Solo Soprano
21/12/2018 Gala Concert Goldener Saal of......
​
​
Francesca Maionchi-Soprano
G.Puccini: La Boheme:Donde lieta uscì